Hello, I am from  Indiana in the United States.
I have 15 years experience teaching in junior high and 23 years combined experience teaching in elementary schools.
I am proud of my students most of which have gone on to take degrees and jobs which require English.  I am also very proud that my students have grown up to raise families and are bringing their children here.  I am not that old but I feel a little like a grandfather.
Please come and join us. Learning English can be easy and fun.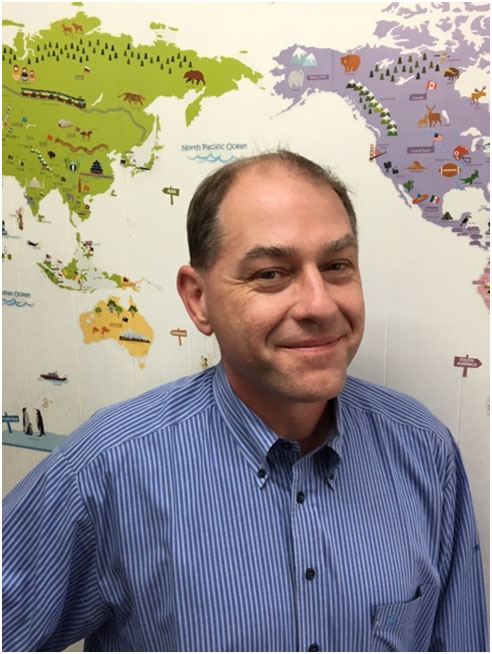 Chris Loeber Head teacher
こんにちは。私はアメリカのインディアナ州出身で、中学校で15年間、小学校と合わせると23年間英語を教えています。
私は、クローバーの卒業生達が、英文科に進学や、英語に携わる仕事をしていることを誇りに思っています。また生徒達が、結婚し家庭を持ち、自分の子供達を通わせてくれると、まだそれ程歳はとっていませんが、まるでおじいちゃんになった気がします。
英語は、難しいものではなく、楽しみながら学んで下さい。